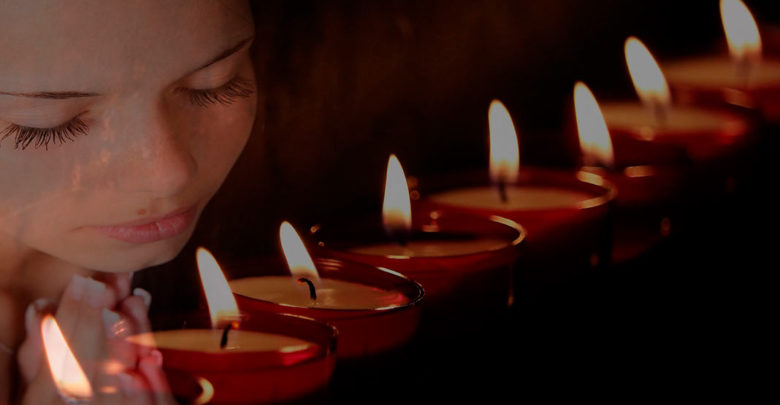 Jasmine, from the Middle East, had studied law and worked as an attorney for many years. Due to the political  situation in her country, she was imprisoned and severely tortured for an extended period in the nation's most notorious prison. She spent nine months in solitary confinement, being tortured severely. She was beaten so badly that she lost the ability to bend her knees, being forced to use her hands to bend them while suffering intense pain. Years later, she travelled to northern Sweden where the intense cold increased her pain.
After two weeks she received an invitation to attend a Christian conference.
At that time she was a Muslim, and had no other conviction or faith. When she arrived at the church she was very surprised and got a very special feeling when she saw people being prayed for. "How is it possible that people can pray for somebody else to get healed?" For five years she had been unable to bend her knees, and even though this was something that she couldn't understand, she yearned to be healed herself.
During a service, Jasmine received prayer for her knees. Suddenly she felt a heat in her knees which started bending painlessly by themselves. She thought: "This must be an illusion! I'll wait a few days and see what happens." When her teenagers came home they asked her: "Mom, do you want us to massage your feet?" Earlier, when she was in a lot of pain, they used to massage her knees and legs. She told them that this wouldn't be necessary because the pain was gone.
Jasmine felt that she needed time to pro­cess what had happened, and after two weeks without pain she was convinced that she had indeed been healed by God. She contacted the leaders of the conference and told them about the healing and that now she had accepted Jesus as her Saviour. Today, she lives with her fami­ly in southern Sweden and thoroughly enjoys helping others who feel as she once did.
Next Step: